Depth and Transparency
Rump, Gerhard Charles. Hybrid, catalogue, 2007.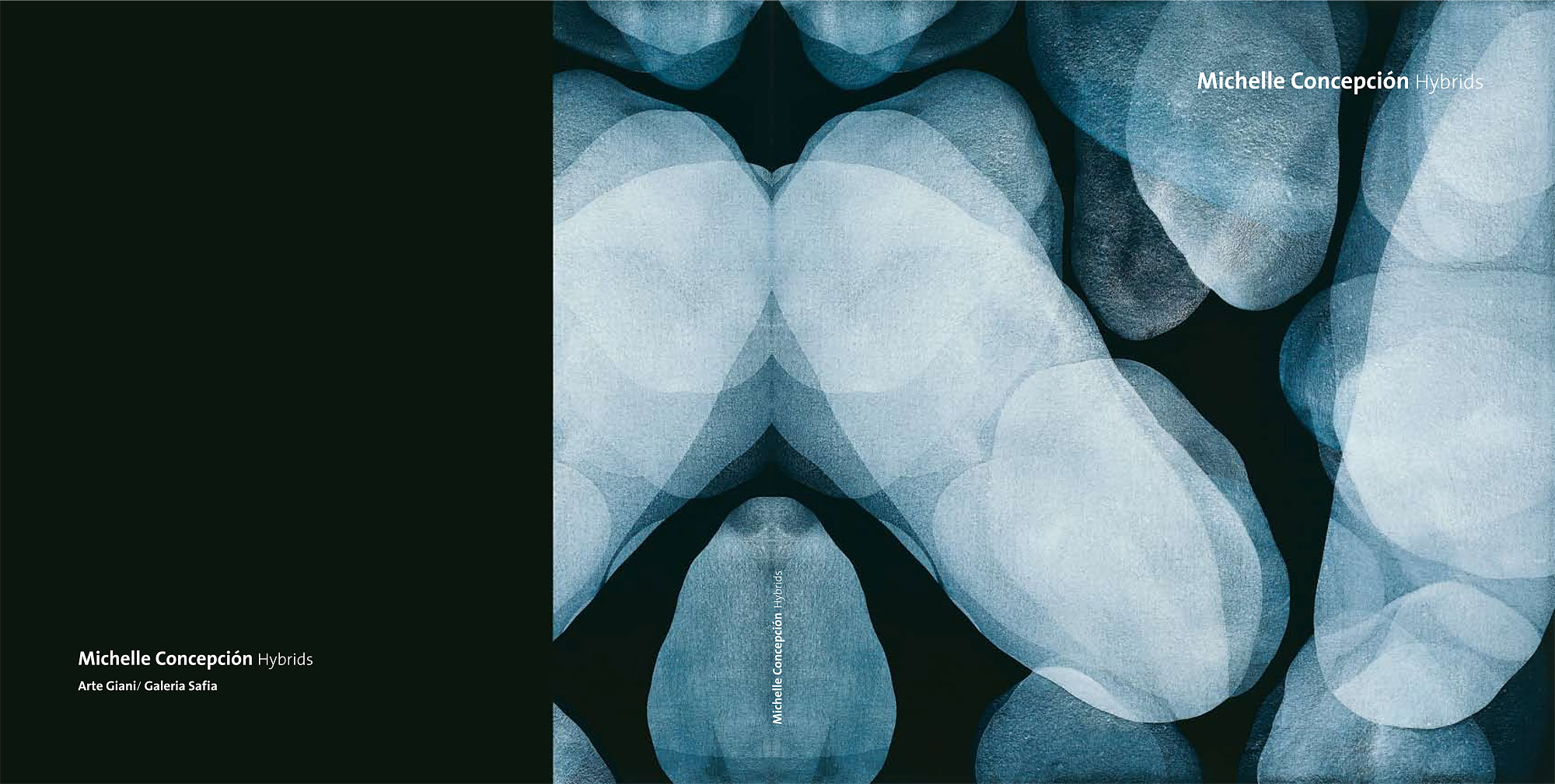 It is astonishing how seemingly effortless Michelle Concepción has found her very own and meaningful position in contemporary painting. But it is, as always in such cases, the result of hard work, bravery – and genius. Her often large-scale paintings in acrylic on canvas are built up in several layers, the quality of the appearance of the colour depends on their transparency, and it also gives visual depth. The pictorial objects are wilfully ambiguous, alternating between the micro- and macrocosmic realms.
Do we look through a microscope and watch colonies of unicellular organisms? Do we see colourful pebbles on some distant beach? Or do we gaze into the sky to follow some kind of strange clouds with our eyes? There isn't a ready answer. The ever-changing image corresponds to the variety of aspects any given object can have in and by our perception. This is a world of its own, like any good work of art, but even more so, as the paintings include this as subject.
In her earlier works, Michelle Concepción tended to restrict herself to very few colours, although the images did not have a quasi-monochrome character – on the contrary, they seemed to activate more hues and shades than the artist actually used. The most recent works, often incorporating the Spanish word for "floating" in the title, cautiously open themselves to a wider palette. This opens an enormously wide space for further artistic investigation, the number of aesthetic solutions to problems of the relationship between colour and form becomes very much larger, the individual paintings even more intriguing. Floating is Michelle's subject, indeed. The colours and forms float, both within the restraints of the format of the canvas and visually before our eyes. But they also show themselves to be a section of a world much larger than the extension of the canvas, especially as Michelle doesn't employ any pictorial tactics to present a "hortus conclusus", a contained zone for her fluffy and tender round shapes. On the contrary – the clouds of colour point at their theoretically boundless world.
The balance between the organic and the non-organic, the small and the large, is, especially in the more colourful canvases, supported by the super-forms built up at the intersections. We may see this pictorial "fulguration" (the unpredictable appearance of something new) as a commentary of understanding in general. If we don't – we are still left with great painting.